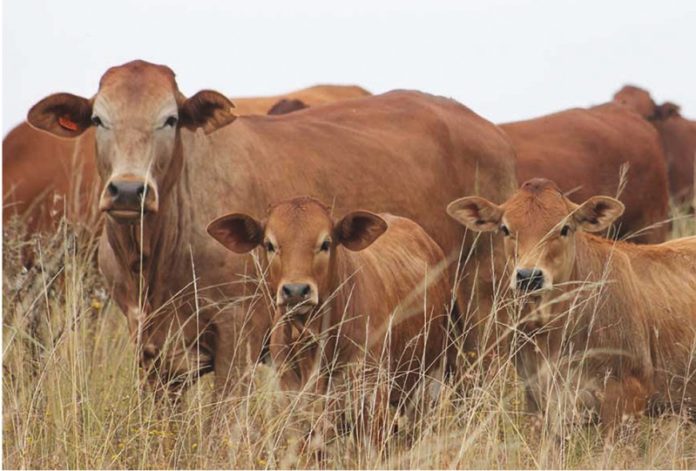 Oranjeville, on the southern banks of the Wilge River, is the site of a fisheries project. The river flows into the Vaal River and the town is located in the Metsimaholo Local Municipality (under which Sasolburg also falls) within the Fezile Dabi District Municipality.
Five agri-parks are planned in each of the Free State's district municipalities. The concept brings together farmers, traders and agro-processors at convenient sites. Support for rural smallholders will be available in terms of equipment hire from a central source, storage facilities, packaging of produce and getting products to market.
As part of the agri-parks programme a warehouse is under construction at Springfontein and the Thaba Nchu abattoir is being upgraded. In Sediba, Farmer Production Support Units supplied a tractor and implements to participants. A goat development project has been launched by the provincial government, intended to create agriculture opportunities for young people and women.
Key to the growth of these small-scale operations is access to finance and the Industrial Development Corporation (IDC) is a key role-player in the Free State. The launch of the Maluti-A-Phofung Special Economic Zone (MAP SEZ) has created another platform to boost the agro-processing and agro-logistics sectors.
Cannabis is a potential new sector. A Cannabis Expo was held in November 2019 at which experts, industry leaders and regulators met to discuss the economic benefits of medicinal cannabis. A provincial strategy will be developed in the course of 2020/21.
Company news
The Agriculture RSA division of chemical group Omnia has bought Oro Agri Opportunities, a producer of agriculture biologicals, for a reported $100-million (Engineering News). The US-based Oro Agri has production facilities in the US, Brazil and South Africa where it makes crop protection products, fertilisers and soil conditioners.
Omnia has a big presence in Sasolburg: its facilities include an ammonium nitrate/calcium nitrate plant, two nitric acid/ammonium nitrate plants, a porous ammonium nitrate plant, granulation plants and a nitrophosphate plant. Research facilities, the Chemtech group of laboratories, 185 specialised ammonia rail tankers and another production facility at Wesselsbron (south of Bothaville) make up the balance of Omnia's presence in the Free State.
The purchase of a 21% stake in BKB by VKB has given the latter company extended geographical reach and opportunities in new markets. While VKB is strongest in the Free State and Limpopo with a grain focus, BKB is well-established in the Eastern Cape, deals mainly in wool and mohair and runs many auctions.
VKB is already a diverse group, with the capacity to produce soybean meal and soybean cake and flour from its plants, mills and factories. Grain Field Chickens, a large abattoir in Reitz, is one of the company's biggest facilities in the province.
The Industrial Development Corporation (IDC), which has a 23% stake in the project, aims to help develop the Free State as the poultry hub of South Africa. VKB has six agro-processing companies including VKB Flour Mills and Free State Oil and is active in auctioning, storage, packaging and fuel sales, among other activities. VKB's headquarters are in Reitz in the eastern part of the province and the group is one of the province's largest employers.
The Imbani Homsek Group is an integrated dairy-products producer with one of the biggest Ayrshire herds in the world. The head office of Country Bird Holdings is in Bloemfontein: its brands are Supreme Chicken, Nutri Feeds and Ross (breeding). Country Bird Logistics controls 45 chilled and frozen vans.
Clover has three factories in the Free State: Bethlehem (milk powder, whey mixtures and creamers); Frankfort (butter, the largest such factory in the country, where ghee and roller dried milk powder is also made) and in Heilbron (whey, buttermilk, condensed milk
and packaging).
Not many rural landing strips have to deal with 376 aeroplanes and 63 helicopters in a short space of time. That's what Bothaville had to do when it again hosted the country's largest agricultural festival, NAMPO Harvest Day, in 2019. Grain SA's big day had 775 exhibitors catering to 81 345 visitors.
Bothaville is on the western edge of the Free State and the town falls under the North West in the organisational chart of giant agricultural company Senwes, which has its headquarters in Klerksdorp. The rest of the Free State is divided into three regions by Senwes, which deals with about 20% of the country's oilseeds and grain through its 68 silos.
The province supplies significant proportions of the nation's sorghum (53%), sunflowers (45%), maize (45%), potatoes (33%), wheat (30%), groundnuts (32%), dry beans (26%), wool (24%) and almost all of its cherries (90%). Red meat and dairy are other important products. Game hunting is a significant sector, and several large Free State farms have been converted from stock to game farms. Crop production represents about two-thirds of the province's gross agricultural income.
The main crops are maize and wheat. Sunflowers, sunflower seeds, sorghum and soy beans are other major crops. The Mangaung Fresh Produce Market plays a vital role in the sector, catering as it does to householders, bulk buyers, informal traders, agents and farmers.
Online resources: