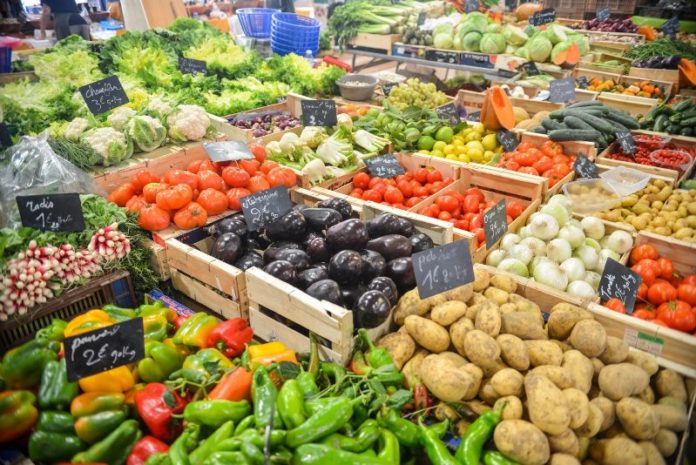 Tongaat Hulett, best known as a sugar producer, is selling its starch business (with three milling plants in southern Gauteng) to the KLL Group, a wholly-owned subsidiary of Barloworld Logistics Africa. The Meyerton plant is pictured below.
The R5.3-billion transaction was in doubt because of concerns about the value of the business expressed by the buyer in the context of Covid-19 but the Competition Tribunal in July 2020 approved the deal.
The temporary closure of the Tshwane Market due to the pandemic brought a quick reaction from RSA Group and Freshling. Within 48 hours a new facility in Midrand was up and running and on the first day, more than 340 pallets of fresh produce were available for sale.
The Fresh Produce Market in Johannesburg is South Africa's biggest market. The region's other metropolitan areas, Tshwane and Ekurhuleni, also have busy markets. The Springs Fresh Produce Market accounts for 3% of South African market share.
Gauteng's agricultural sector is concentrated on producing vegetables. There is commercial farming in the southern sector of the province (part of South Africa's maize triangle) and the farming of cotton, groundnuts and sorghum is undertaken in areas near Bronkhorstspruit (east) and Heidelberg (in the south).
The province is home to some of South Africa's biggest agricultural companies, including AFGRI. Africa's largest feedlot for cattle is located in Heidelberg: Karan Beef's facility can accommodate 120 000 cattle. The feedmill processes 1 400 tons per day and the associated abattoir in Balfour in neighbouring Mpumalanga sometimes deals with 1 800 head of cattle per day.
The Kanhym Agrimill in Vereeniging is one of three in the company's portfolio, which collectively processes 250 000 tons of animal feed annually. Kanhym Estates is the largest producer of pigs in the country. There are many poultry farm and production facilities in Gauteng. Companies include Astral Foods, RCL Foods and Daybreak Farms.
A R400-million agro-processing plant was launched in 2019 in the Gauteng Industrial Development Zone (GIDZ). The GIDZ is located at OR Tambo International Airport and is intended to encourage exports of high-value goods.
The Provincial Government of Gauteng has set up Action Labs to focus on agriculture and agro-processing with a focus on land tenure issues and improving food security. If food producers can be linked to the value chain then township economies can benefit.
In almost every aspect of the spatial planning being carried out by the Gauteng Provincial Government, agriculture and agro-processing are key components, either of Special Economic Zones (SEZ), industrial parks or agri-parks. Plans for the Western Corridor, for example, include an agro-processing park and logistics hub.