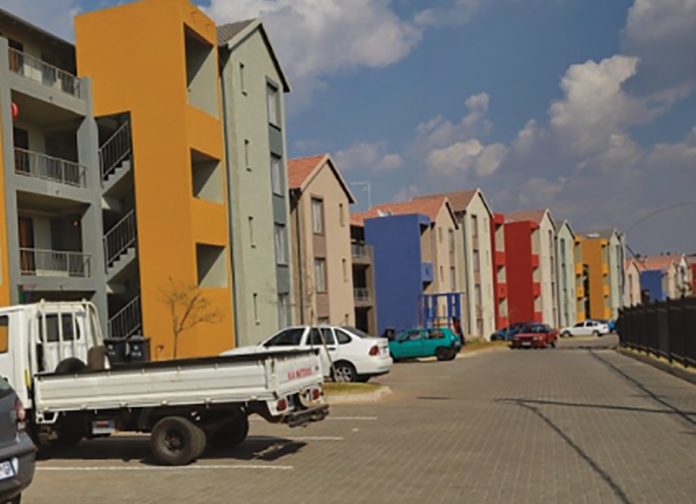 The fourth quarter of 2020 and the first half of 2021 must be growth periods for the construction and property sectors – for the simple reason that they barely functioned during the lockdown caused by the global pandemic.
South Africa is fortunate in that it is emerging from the lockdown at the same time as summer days lengthen and the national government is getting down to brass tacks with its long-awaited infrastructure programme. With a dedicated unit within the Presidency, a conference has been held and more than 200 possible projects have been whittled down to 51 projects that have been gazetted.
Building mega-cities
By 2030 Gauteng will have two huge new cities, socially diverse, digitally connected and ecologically responsible and sustainable. That's if the Provincial Government of Gauteng brings to fruition its plans for the west (Lanseria to Haartbeespoort Dam) and in the south, where Vaal River City will stretch from Vereeniging to Sasolburg in the Free State.
In the 25 years since South Africa has been a democracy, more than 1.2-million subsidised houses have been built by government in Gauteng. Provincial government has pledged to release 10 000 serviced stands as part of its Rapid Land Release programme and it intends finishing incomplete housing projects in Alexandra, Evaton, Kliptown, Bekkersdal and Winterveldt.
Bodies such as the National Housing Finance Corporation, Indlu and Umastandi (social capital entrepreneurs) are working together with provincial authorities to find ways to formalise and monetise the township market so that sustainable incomes can be generated and affordable housing and rental stock becomes more readily available.
An important concept for developers in Johannesburg is the tax incentive that accompanies the Urban Development Zone (UDZ). The City of Johannesburg and the South African Property Owners Association (SAPOA) have developed a database for all UDZ properties. Information about the owner of the plot, the valuation and zoning rights is available for every stand.
Various "improvement districts" have also been created, for example the RID (Retail Improvement District) where businesses in a designated area pay levies to secure improved cleaning and security services. The Johannesburg City Improvement District Forum shares information among the CIDs. Expenditure by CIDs collectively on supplementary public space safety, cleaning and maintenance is estimated to be about R61-million annually.
The Gauteng Partnership Fund (GPF) has attracted more than R3.5-billion in private sector funding for affordable housing in the province since 2012. The Brickfields housing and rental development in Newtown was funded by the GPF and implemented by the Johannesburg Housing Company (JHC) as one of the first inner-city rejuvenation projects. JHC is a leader in converting bad buildings to useable rental space.
The Johannesburg Development Agency (JDA) projects range broadly across many areas within the city, and include plans to use transport hubs to improve the lives of residents living in previously neglected areas.
Private developer Indluplace Properties has purchased nine large apartment blocks, taking its total buildings in central Johannesburg CBD, Berea and Hillbrow to 23: 33% of the units are bachelor pads, 22% are two-bedroomed flats. The listed company (its major shareholder is Arrowhead) intends to "aggressively grow its portfolio" of high-yielding properties as it believes the rental market has huge potential.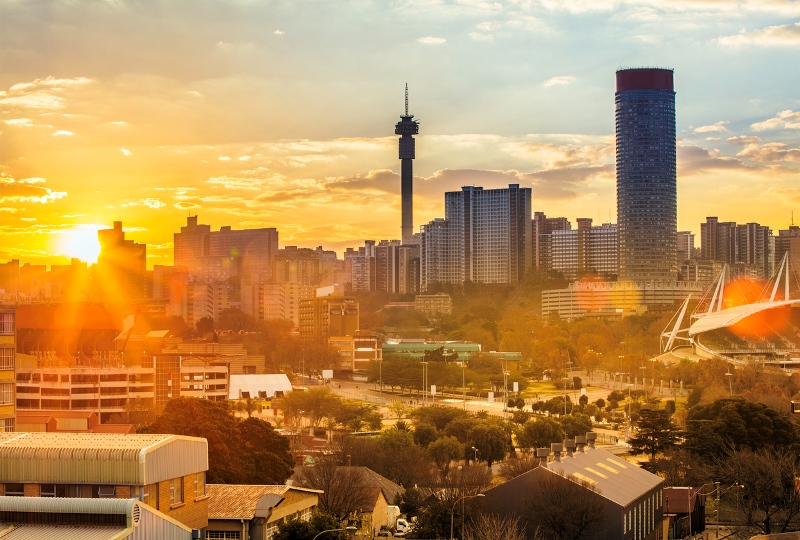 Property developments
Quite what the future of office space will be remains to be seen in the wake of Covid-19. Investment and pension funds are heavily invested in commercial and residential property so this is something that will be closely monitored in the early 2020s.
The hugely successful Sandton model of office and accommodation development is being replicated across the province. Sandton's 10 000 businesses and 300 000 residents are spoilt for accommodation choices, but city-like developments are springing up in other parts of Gauteng as well.
The newest is Castle Gate Lifestyle Centre, which is being built in Pretoria as the first phase in a multi-use development that will eventually comprise offices, medical facilities, a hotel along with a retail centre and more than 1 000 residential units. The R6-billion project is being undertaken by Atterbury and the Carl Erasmus Trust.
The biggest is Menlyn Maine in the eastern suburbs of Pretoria. Not only is this a huge multi-use project, it also aims to be South Africa's first "Green Precinct". Professional services and consulting firm PwC has chosen the Waterfall City estate near Midrand as the site for its R1.5-billion headquarters, housing 3 500 employees with a total of 40 000 m² of lettable space. The building is owned by Attacq and developed by Atterbury.
Rosebank's popularity as an office node continues to grow and Melrose Arch has proved a popular development, but none of this has stopped Sandton continue to expand and it remains first choice as the national base for several large companies. Recent new headquarters have been constructed for Discovery and Sasol.
The trend called "semigration" has been having a downward effect on Gauteng's residential property prices for some time. Semigration refers to people moving within the country – not quite emigrating – to the Western Cape. Pam Golding Properties CEO Andrew Golding told the Sunday Times in November 2019 that the Cape drought had led to other areas such as the Garden Route and the north coast of KwaZulu-Natal becoming more popular as destinations.