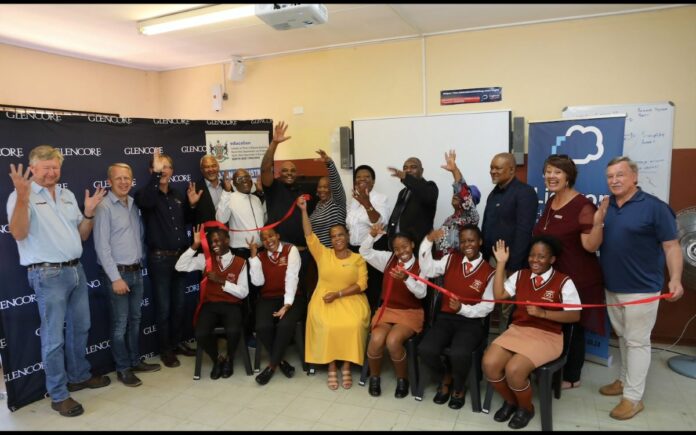 Mathematics and physical science are regarded as the two most crucial gateway subjects to take in high school as they can be key in setting up students for success, no matter which career path they choose.
However, in recent years there has been a decrease in the number of students who select these two subjects. In 2022, The Outlier reported that only one in three Grade 12 students wrote mathematics and only one in four wrote science in the 2021 National Senior Certificates Exams.
These are one of the many reasons that prompted Glencore Ferroalloys' Boshoek Smelter operation, together with the Department of Education to introduce the Ligbron e-Learning System to local schools in and around Glencore operations in Boshoek and Macharora.
The Ligbron e-Learning System, which is the first in the North West Province, connects schools all over South Africa into an online learning network to live stream mathematics and science lessons using video conferencing and desktop sharing.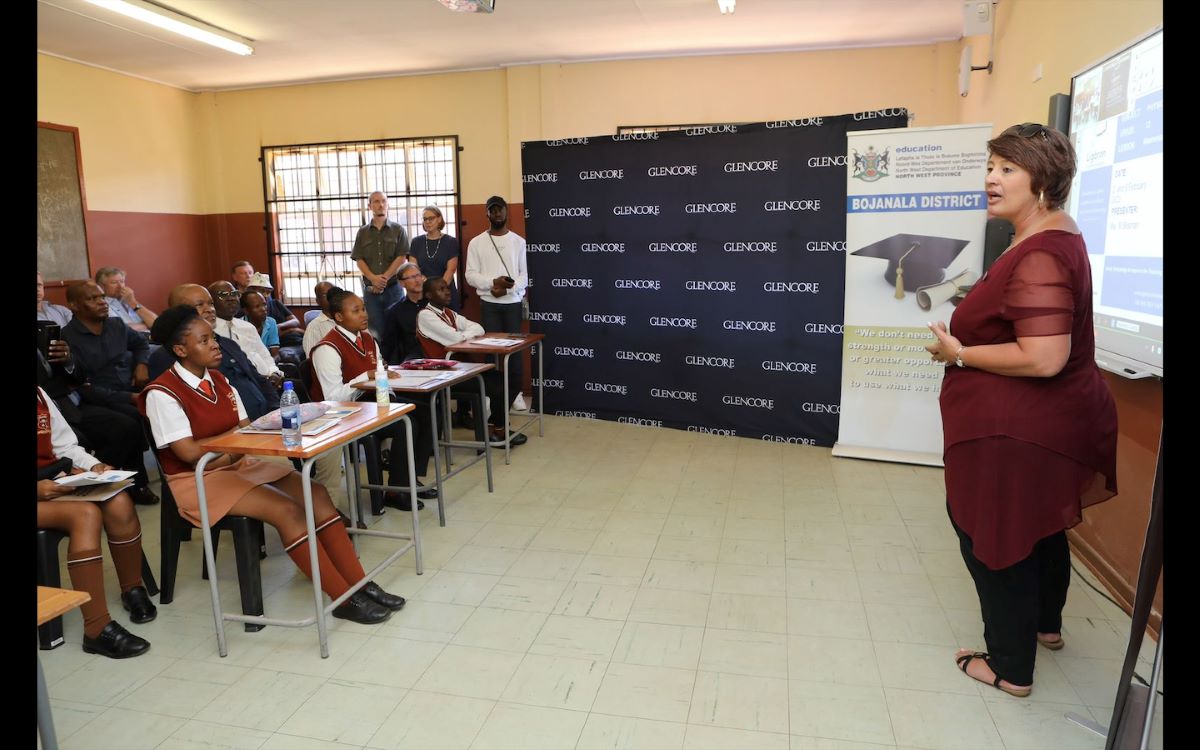 "We started this programme 14 years ago and are still happy to be standing here today with the same vision in mind, which is to invest in the future leaders of our country. Mathematics and science are challenging subjects, and the aim of our programme is to help learners no matter where they come from. It's always rewarding to witness the excitement of learning these subjects return to each learner and teacher because they have been equipped with new ways of approaching and solving problems," said Ligbron e-Learning System Project Manager, Natasia Marx.
In South Africa, mathematics is a compulsory subject, but learners can choose to do mathematical literacy, a practical alternative to pure mathematics. However, mathematical literacy is not accepted for most STEM (science, technology, engineering, and math) studies in tertiary institutions.
The Boshoek Smelter CSR and investment strategy is to focus on the areas of social and community development, infrastructure, education, health and wellness, school sports development, arts and culture as well as local business development initiatives. The Ligbron e-Learning System for mathematics and science is one of the various initiatives launched to support the advancement of education at Charora High School.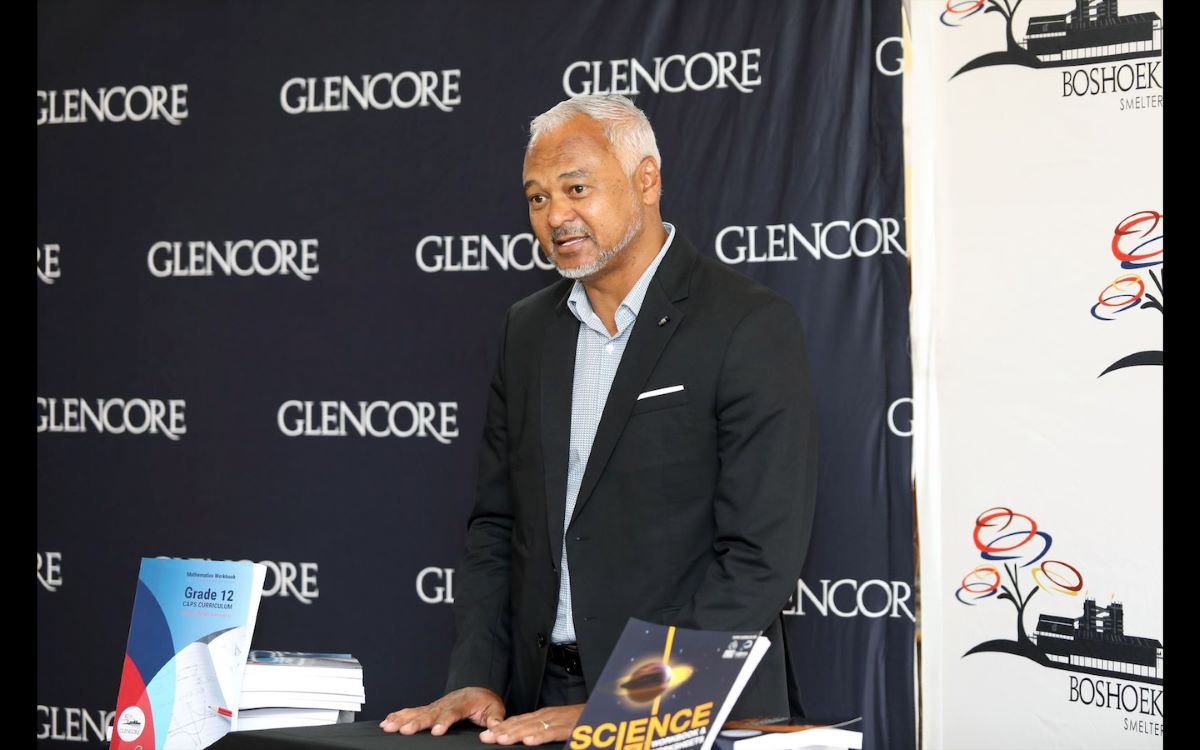 In addition, the smelter relies on various skill sets such as engineers or metallurgists to help reach its organisational goals, as such the focus for bursary selection is on students selecting STEM-related studies.
On Monday 27 February 2023, the smelter officially launched the Ligbron e-Learning System at one of its beneficiaries, Charora High School, which is situated in Robega Village near Rustenburg.
Glencore Ferroalloys' Chief Community and Social Responsibility Officer, Conroy van der Westhuizen, encouraged the learners to embrace the subjects head-on and not let any negative views deter them from following their dreams.
"Education is something very close to me, and as a previous schoolteacher, I understand the importance of these two subjects. More importantly, I understand how, when one embraces certain subjects, they liberate learners, inspiring and paving the way for others. I am indeed proud to stand here today on behalf of an organisation that believes in investing in future generations, and if one child benefits from this programme, that means the lives of one family progress, which means our communities will progress too," said van der Westhuizen.
The Ligbron e-Learning System continues to showcase its significant impact in various schools around South Africa, with one school in Mpumalanga growing from 19% to 85% matric pass rate.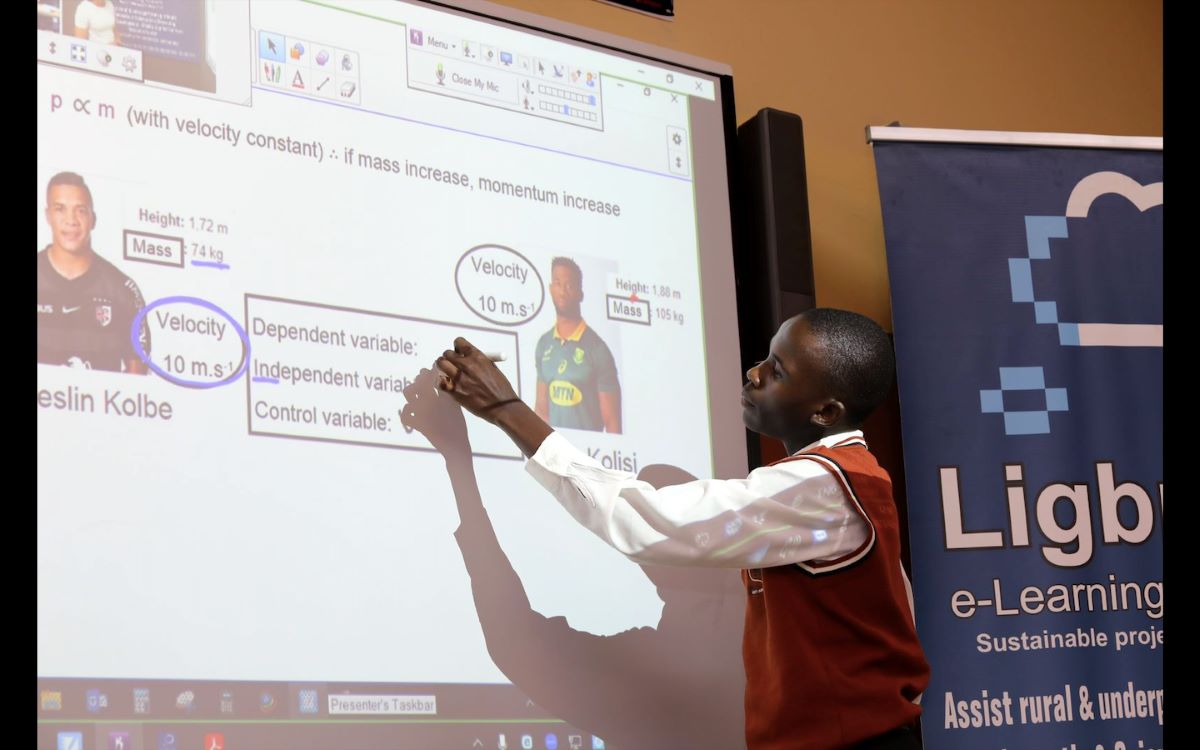 "We are so happy and eager to progress with our learning through this programme, as we have already attended a few classes. It has been so interesting to see a difference in our interpretation and understanding of the different mathematical problems. The encouragement from hearing a different voice, seeing different solutions, and approaching the questions in another light has been really motivating for me. Thank you Ligbron and Boshoek Smelter for giving us an opportunity to succeed," said Khatliso Masiya, a Charora High School grade 12 learner.
Furthermore, through their scholarship programme, the smelter supports four learners from the school due to their excellent marks in mathematics and science. These learners are potential bursary applicants and investing in their abilities early on sets them up for success, which speaks to the smelter's commitment to developing educational opportunities that will uplift its communities.
Glencore's imperative to make strategic investments in its communities remains consistent, with a key focus on creating self-sustaining communities through each investment.