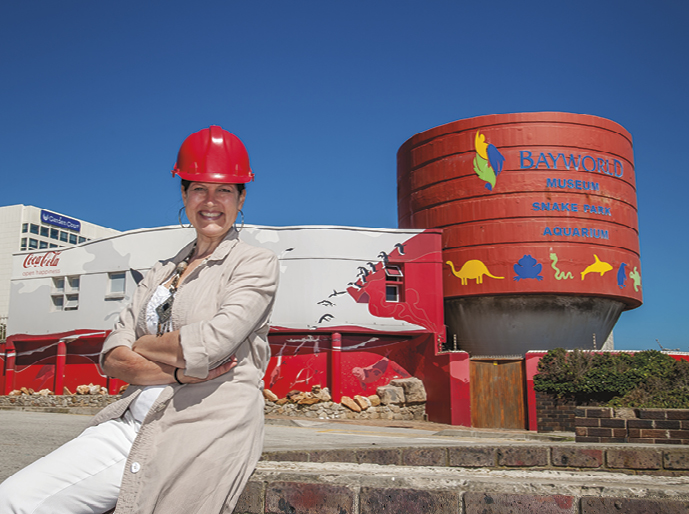 The Bayworld and Happy Valley redevelopment is a megaproject for the Eastern Cape and seeks to transform 55 ha of under-utilised land spatially, socially and economically into an inclusive, new heart for Nelson Mandela Bay.
The goal of the programme is to enable multi-generational, multi-cultural and mixed-income group usages. The mission is to create a spectacular, iconic place that is the headquarters of the Nelson Mandela Bay eco-tourism and edutainment experience, rooted in the heritage and cultures of the Eastern Cape to drive conservation and economic development.
The Bayworld and Happy Valley programme focuses on the national imperatives of job creation and economic development while ensuring psycho-social development, conservation and education for the Eastern Cape. This is to be achieved by activating the potential of its unique biodiversity and intangible heritage to leverage the tourism industry.
The objectives of the Bayworld and Happy Valley programme are to:
Unlock the green, built and cultural heritage of the Eastern Cape.
Package the wealth of tourism offerings of the province and provide access to them through a digital experience of each and follow up with real in-person experiences.
Conserve the threatened biodiversity treasures of the region, both in the ocean and on land.
Drive an education, knowledge dissemination and research programme that will stimulate minds across the Eastern Cape, South Africa and abroad.
Enable social cohesion through access to the experience by multi-age, multi-cultural and multi-economic groups from the Bay and the Eastern Cape.
The Bayworld and Happy Valley programme consists of 13 catalytic capital projects that cut across the heritage, science, environmental, conservation, tourism, educational, industrial, recreational and housing sectors.
This project utilises the Quadruple Helix model and aims to deliver:
A conservative R2.2-billion of investment.
Potentially 4 239 temporary jobs during the construction phase.
Potentially 806 permanent job opportunities during the operational phase.
A potential contribution to GDP of R1.5-billion per annum.