Glencore Ferroalloys marked this year's Mandela Day with a gesture of goodwill for its most valuable stakeholders. In a bid to support individuals living with disabilities, Glencore donated 13 specialised wheelchairs to community members in Ikemeleng, Kroondal near Rustenburg.
Mandela Day, celebrated annually on July 18th, commemorates the life and legacy of the late Nelson Mandela, a global icon of peace, equality, and justice. Glencore embraced the spirit of Mandela Day by empowering members of its communities as part of its continued efforts to bring progress to the lives of those living around its operations.
To fully understand the challenges faced by its community members, Glencore initiated Health Impact Assessments in partnership with local healthcare professionals in line with the company's bid to prioritise the health of those living in its communities. Numerous households with people living with disabilities were found to have no access to wheelchairs, while some had wheelchairs in impaired conditions making life more challenging for the individuals and their families.
"We are honoured to contribute to the comfort and well-being of our community members on this special day. By providing these wheelchairs which are tailored to the specific requirements and measurements of each recipient, we hope to improve the mobility and quality of life for individuals living with disabilities in order to enable them to fully participate in their communities," said Conroy Van Der Westhuizen, Chief Community and Social Responsibility Officer for Glencore Ferroalloys.
The event was one for the books for the community members, with many of them expressing heartfelt messages of gratitude for the much-needed support.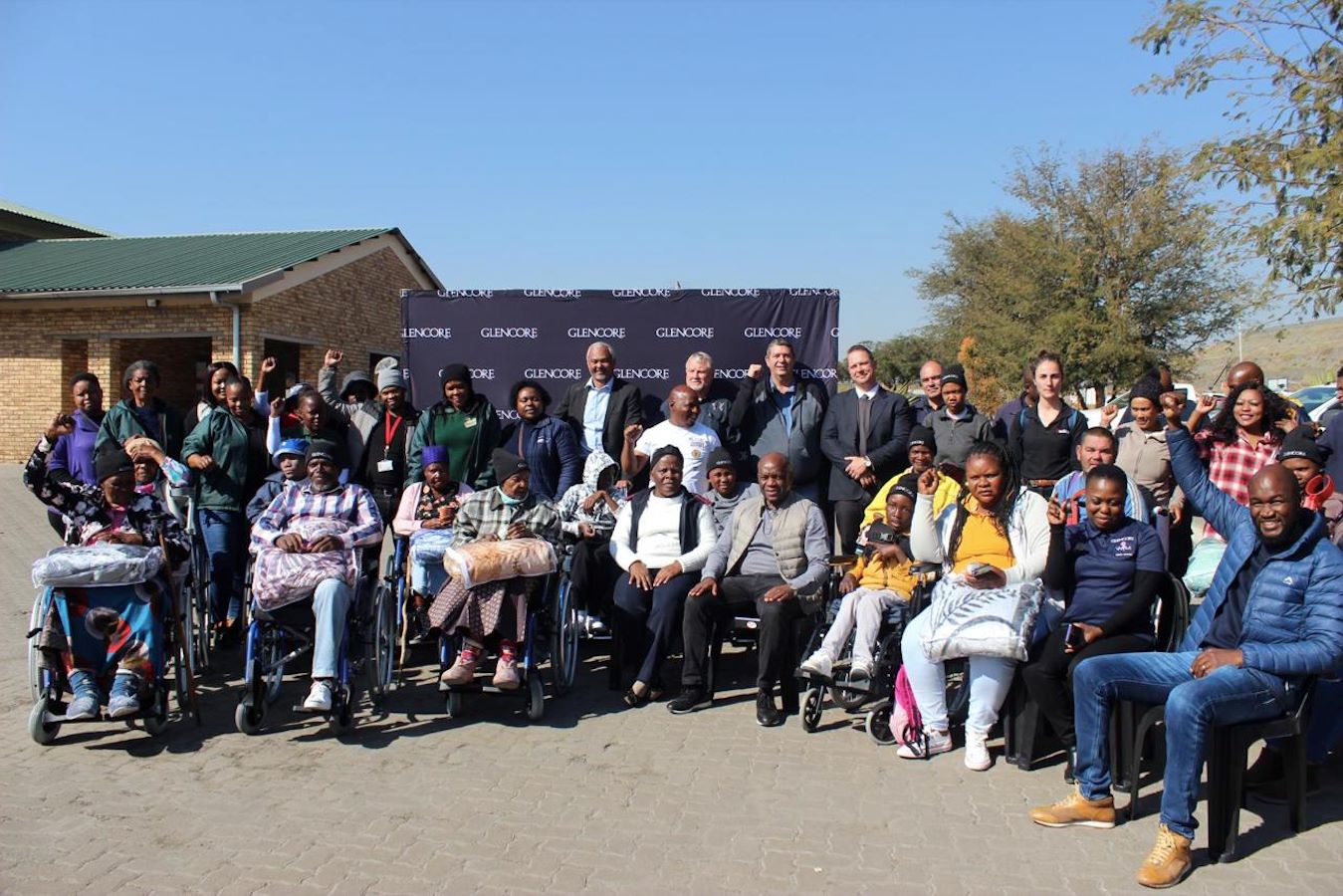 "Through this support, Glencore has given those living with disabilities the value of respect and dignity. What many people do not realise is how hard it is to not be able to do things for yourself and to constantly need assistance even for the simplest tasks. These wheelchairs will serve to empower and motivate community members to live their lives fully and with the freedom that they deserve," said Sister Martha Makalane, Ikemeleng Clinic Manager.
The wheelchairs donated will not only enhance the lives of the recipients, but will also serve as a symbol of hope in creating a more inclusive world for marginalised communities. Glencore's Mandela Day initiatives and many of its CSI projects stand as a testament to its ongoing commitment of leaving a lasting legacy of positive change in its communities.