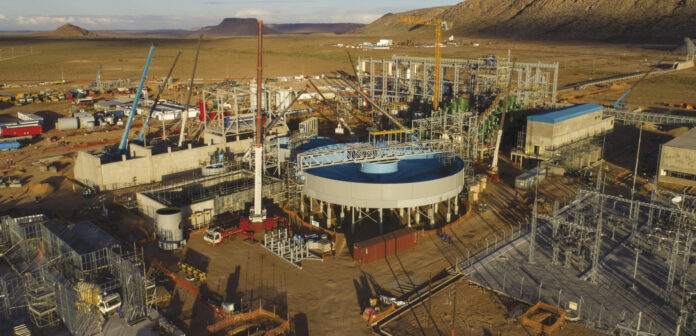 The Northern Cape industrial agenda is based on a clear strategy that is well articulated in the Northern Cape Growth and Development Plan. To achieve this strategy, the Northern Cape Industrial Development Corridor, also referred to as the N14 Development Corridor, is being developed.
It starts with the development of the Kathu Industrial Park and leads to the Upington Industrial Park, the Namakwa Special Economic Zone and the Boegoebaai Harbour and SEZ. The last of these is a key node and the advent of the Green Hydrogen production aggregation.
Each of these projects is also outlined in more detail in the latest (2022/23) edition of Northern Cape Business (read/download).
These projects are significant in building the province's transitioning economic landscape and will enhance the province's output and growth potential in realising the Northern Cape's vision of being "a modern, growing and successful province". To enable this vision and to achieve sustainable development, the Northern Cape has identified economic development and growth to be the first pillar of our Vision 2040.

As the Northern Cape, we have embarked on an aggressive strategy to identify our key clusters of resources and economic activities and complement this with the global and SADC regional geographic demand and supply consolidation.
The Northern Cape industrial corridor entails consumption, resources, basic human and industrial settlements, transport and logistical infrastructure nodes with a focus on six key industries:
Agriculture and agro-processing
Mining and mineral beneficiation
Just energy sector
Manufacturing
Transport, services, and logistics
Knowledge and innovation
The establishment of world-class infrastructure is a focus. It should be enabled with effective transport, logistics, energy, telecommunication, human capital and a regulatory framework to enable the industrial development ecosystem.
"The Northern Cape: A Modern, Growing and Successful Province"