Article by Zintle Maliwa (PRP), Marketing Assistant: Marketing and Communications.
The College of Cape Town hosted its first physical graduation ceremony after the world was hit by the coronavirus pandemic. The prestigious event was held at the College of Cape Town, Crawford Campus, on 28 July 2022.
The graduation ceremony marks a milestone in the life of a student. It is a serious yet joyful event that allows students to dismiss the stress of years of hard work. This ceremony also gives the graduates a great chance to celebrate their academic achievements and motivate other students to complete their studies.
The College of Cape Town Principal during his address said, "College of Cape Town is highly honoured today to host this breath-taking event in honour of the best of our own, the Graduands of 2021. Walking through the long path of the rich history of this Institute one is left with wonderful memories of its proud output. Ladies and gentlemen, allow me to quote the words of our icon in all spheres of life and the guru in religious integration, the late Archbishop Desmond Tutu and I quote 'Don't Raise Your Voice, Improve Your Argument.' Indeed, the class of 2021 has improved the argument. Your echoes in the corridors of education and the workplace are being heard. There lies a bright, exciting but challenging future ahead of you."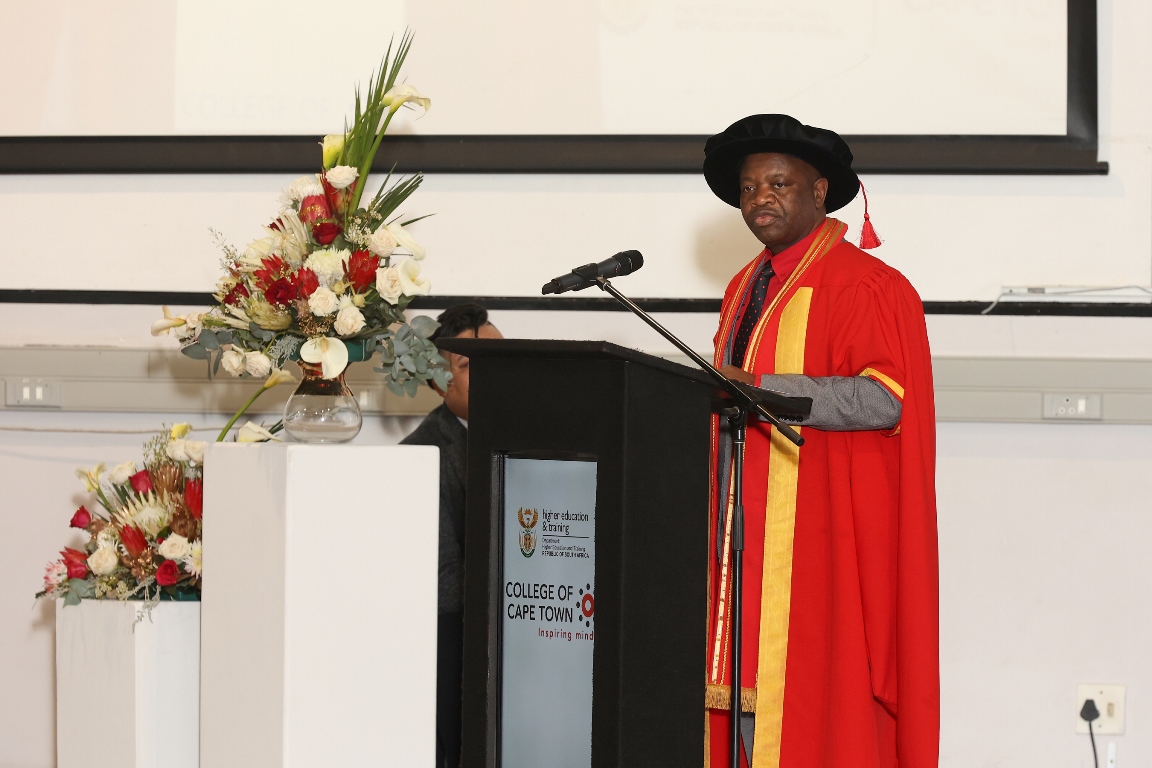 On graduation day, 160 National Diplomas were officially awarded, and 41 Trade Test Competent Artisans were recognised, in Engineering Studies namely: Building & Civil Engineering, Electrical Engineering and Mechanical Engineering.
The college also celebrated 21 National Certificate Vocational (NCV) Top Achievers, at the qualification level, three Top Award Achievers for NCV per level, namely: Zukhanyise Tokwe, Lutho Qashani, and Tasneema Zass, and two Principal's Award recipients which is the most prestigious honour for our students. The Principal's Award is for the overall best performer in the entire institution and was awarded to Zanaib Petersen for National Diploma and Zukhanyise Tokwe for NCV. Zukhanyise Tokwe was the biggest winner, with her three awards; as follows: NCV Top Achiever at the qualification level; Top Award Achiever for NCV per level; and the Principal's Award.
The College of Cape Town would like to extend a word of appreciation and gratitude to all its sponsors, ABSA Bank, Brand Innovation, CI Partners, and Future Managers. Thank you for being generous and sponsoring our top achievers' prizes.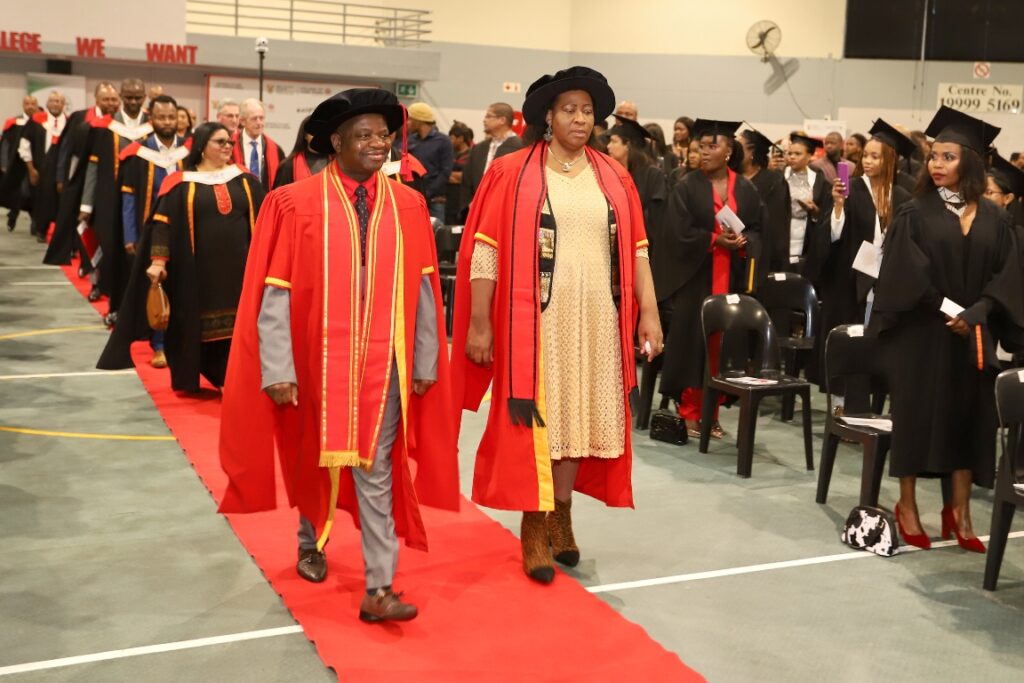 Visit the College of Cape Town online: https://cct.edu.za/

All images © Nickay 2002-2022. All Rights Reserved.