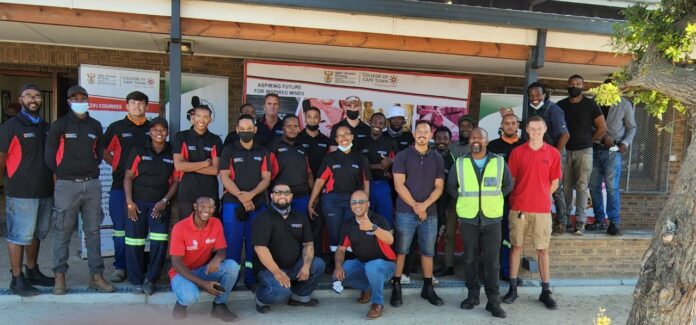 The College of Cape Town's Thornton Campus offers Plumbing under the Centre of Specialization programme, where trainees are trained to be fully qualified artisans. The Thornton Campus and the Marketing and Communications Department took it upon themselves to annually participate in the World Plumbing Day initiative by conducting a Corporate Social Investment initiative (outreach campaign) in the previously disadvantaged communities.
The College, in collaboration with the Institute of Plumbing South Africa, spent the day at Heideveld Senior Secondary School, where they fixed some of the plumbing issues faced by the school. They repaired and replaced taps, and toilets, and installed new pipes, toilet seats and showerheads.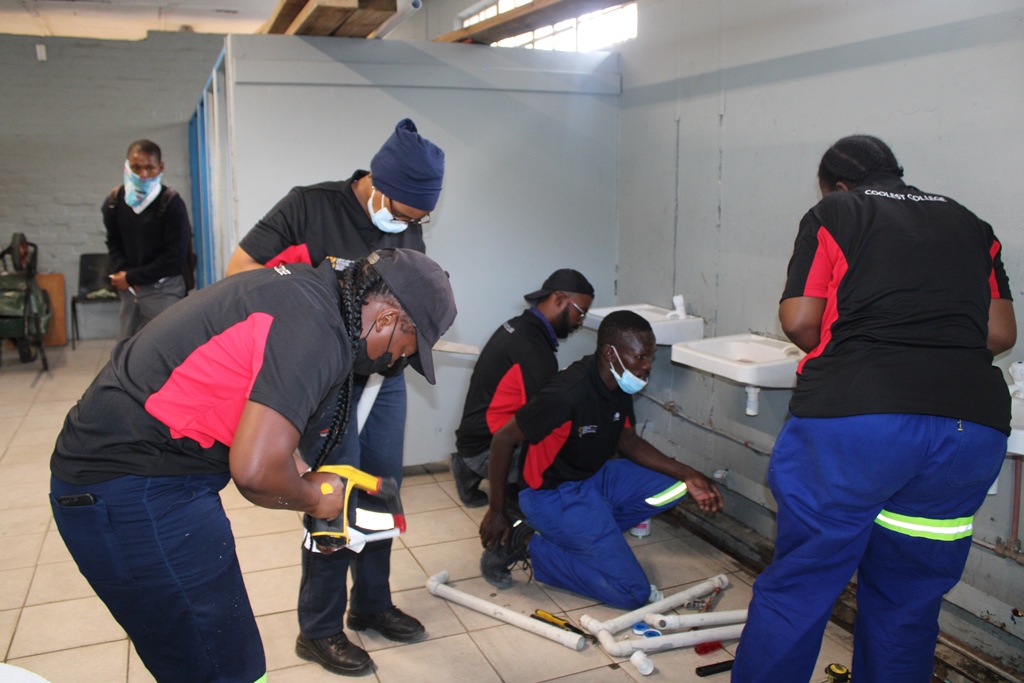 IOPSA also invited various plumbing organizations like; Shaun's Plumbing and Maintenance, Leak Find, Green Fields plumbing, and J Walker Plumbing to form part of the task team to assist at the school. The presence of the companies did not only have a positive impact on the school, but it was also a good skills and knowledge sharing experience for our college students who received coaching from these industry experts on how to confidently succeed in the industry. The team leader for the task, Mr. Don Anthony, who is a Facilitator at the College of Cape Town encouraged more plumbing organizations to join in and assist in communities where there is a need and not make it about money but to make a difference in people's lives.
The Deputy Principal: Innovation and Development, Mr. Achmat Gafieldien, also took his time to visit the school and engage with the school management and build an ongoing relationship with the College.
The school principal thanked the college for all the changes they have made to the school as now learners will have running toilets, especially as the absence of basic sanitation facilities can result in an unhealthy environment which will affect the attendance of learners. We look forward to many more initiatives that will better the life of youngsters.
For more information, visit https://www.cct.edu.za/