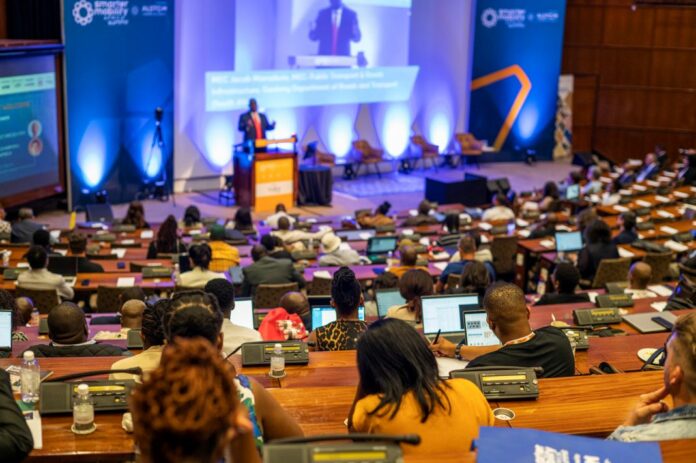 Johannesburg, South Africa – August 15, 2023 – With just under two months remaining until South Africa's annual October Transport Month (OTM), a month full of celebration and assessing progress made in transport, the Gauteng Department of Roads and Transport in partnership with Smarter Mobility Africa (SMA) summit is excited to announce its unprecedented event programme set to take place in October.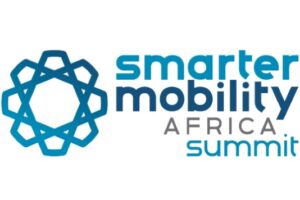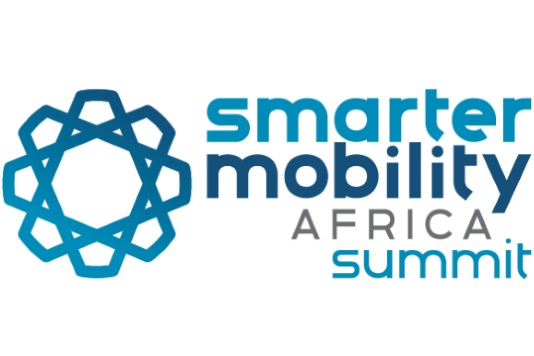 This ground-breaking collaboration highlights the role that transport plays in achieving 2030 goals and the Gauteng Province's dedication to advancing the ease of movement of people and goods.
The SMA summit, now in its fifth year, is scheduled to take place during October Transport Month and Africa Mobility Month from 1-4 October 2023. With a primary focus on mobility being a key enabler of the UN Sustainable Development Goals and wider 2030 visions and goals across the continent, the SMA summit drives forward the message that integrated smarter mobility is key for growing the economy and creating good jobs, increasing equality, protecting the environment, and improving public health.
"We are looking forward to this year's October Transport Month under the theme of Growing Gauteng Together through Smart Mobility. This year marks five years of our partnership with Smarter Mobility Africa and we are excited with what has been planned for the people of Gauteng this year. OTM is a very important month for us as it gives us an opportunity to showcase the good work that the Provincial government is doing in facilitating mobility in our province," MEC Kedibone Diale-Tlabela remarked.
The event will once again bring together industry experts from across the world, gather policymakers and cities from across Africa, and provide a platform for innovators to showcase their solutions and ideas to organisations searching for mobility solutions.
Ben Pullen, Group Director of Mobility at Vuka Group, the organisers behind the Smarter Mobility Africa summit, explains that the summit, which will discuss and advance the latest trends and innovations in mobility, will benefit from this continuously developing partnership with the Gauteng Province, stating, "Since launching Smarter Mobility Africa Summit in 2019, the Gauteng Province has been the perfect home to explore the challenges and opportunities around mobility in Africa. As we head into the fifth year of working with the province, we're thrilled to take this partnership to the next level by announcing its key Hosting Partner for 2023 – the Gauteng Department of Roads and Transport".
Pullen goes on to say "Organising Africa's integrated smarter mobility event each year is no small feat, and it takes a collective effort from our Hosting Partners and wider stakeholders to ensure that what we deliver is relevant to solve on the ground needs and is having a real impact on advancing transport in Africa. We're incredibly grateful to have the support of our Hosting Partners to organise and deliver the fifth SMA summit in October".
"We look forward to welcoming stakeholders from across our continent and the globe to our wonderful province. We believe Smarter Mobility Africa is yet another opportunity to collaborate with various stakeholders to build a better transport system that will grow the economy and create jobs. This is in line with our slogan Aga Le Rona (let us build together).
The summit will encompass a wide range of themes to integrate mobility including Micromobility, Public Transport, New Energy Vehicles & Battery Technology, Mobility as a Service, and Smarter Fleets.
In addition to the engaging conference programme, attendees can expect inspiring speakers, cutting-edge exhibits showcasing first-to-market products and services, specialty events tailored to industry-specific challenges, test drives and rides of the latest vehicles, education site visits and training workshops, and the Mobility Start-up Village, connecting participants with innovative mobility start-ups and SMEs from across Africa.
Pullen also highlights the powerful networking opportunities for those working in transport, logistics, energy, and sustainability. "As a delegate at the summit, you will have access to our concierge-led matchmaking service, designed to create meaningful connections with potential business partners, paving the way for collaborations and growth. Do not miss out on this invaluable chance to network and forge partnerships that can transform your business," concludes Pullen.
Join us at the Smarter Mobility Africa Summit, taking place from 1st – 4th October at the Gallagher Convention Centre in Johannesburg, South Africa. For more information and event registration, please visit https://wearevuka.com/mobility/sma-summit/ – use our unique code GAN20MP for 20% discount.