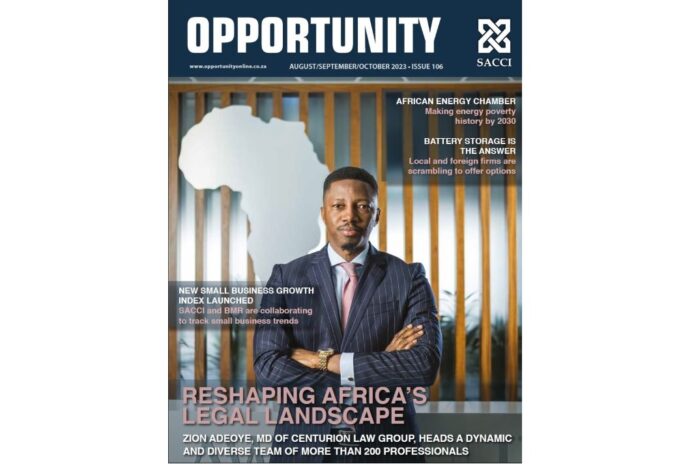 The energy transition is underway
Energy is the primary hot-button issue exercising the minds of leaders in every sector of society.
Whether it's a spaza shop owner trying to find a generator to keep his shop going during loadshedding in a South African town or the president of a G7 country pondering her country's commitment to wean the national economy off fossil fuels by a target date some time in the future, discussions about energy and power generation are becoming more frequent and more urgent in intensity.
The global forum that is the annual meeting of United Nations Climate Change Conference serves the useful purpose of focussing the world's attention on the carbon-reduction targets that assembled countries pledge, but the conference has not been notably successful in actually achieving a reduction in emissions. COP28 will be held this year in Dubai in the first two weeks of December.
In 2015, COP21 did produce the Paris Climate Agreement and that has been a useful benchmark for future discussions. When former US President Donald Trump withdrew the US from that agreement (subsequently overturned by his successor), it was noted that the actions of US states and cities might in fact be more consequential for the environment than the decisions of the federal government.
And it's in that spirit that businesses around the world in a multitude of economic sectors are gearing up for what is already happening, a transition from fossil fuels to renewable energies.
Banks, insurers and law firms are developing renewable energy desks and portfolios. Consulting firms are honing their advisory skills in the large and expanding field of the green economy. Construction and engineering firms are rolling out new capabilities to build solar farms and wind towers. The energy transition is underway, and everyone is affected by it.
Opportunity magazine is a niche business-to-business publication that explores various investment opportunities within Southern Africa's economic sectors. The publication is endorsed by the South African Chamber of Commerce and Industry (SACCI).
In this issue
In Opportunity 106, the Centurion Law Group illustrates how an African legal and advisory firm is adapting to energy issues with its Energy Transition Centre.
The African Energy Chamber reports on its efforts to bring willing governments and credible businesses together to promote the growth of the African energy sector.
Battery storage is a new and very important thing in South Africa, and that is the focus of an article on the current state of that sector. With the country's transmission lines under pressure, it is vital that energy can be stored. From Bushveld Minerals mining vanadium in Limpopo and processing it in East London, to Swedish firm Polarium assembling lithium batteries in Cape Town, things are moving fast.
Equally important to a new, green economy will be the skills to cope with new technology. The Chemical Industries Education and Training Authority (CHIETA) is seized with that challenge and has started rolling out training centres for the skills needed in the hydrogen economy.
Still related to renewable energy and the green economy, academics Duncan Money and Robrecht Declercq discuss some of the issues raised in a new book on the history of copper.
Risks of various sorts are covered in articles on funeral costs and fleet management while reduced risk on roads is the hope that animates Justin Manson of Webfleet in writing of the state's road building and repair programme.
Andrew Crafford of Empty Trips puts forward an interesting solution to empty rail wagons returning to base after delivering their load and Rob Lith of Telviva explains how Microsoft Teams users can now be better integrated in telecoms systems.
The economic impact of the country's creative industries is assessed and two creative industry representative bodies argue the case against the proposed Copyright and Performers' Amendment Bills.
Finally, the first winner of the first Economist of the Year competition to be held under the auspices of the Bureau of Market Research and Unisa is announced.
John Young, Editor
---
Opportunity Issue 106
---