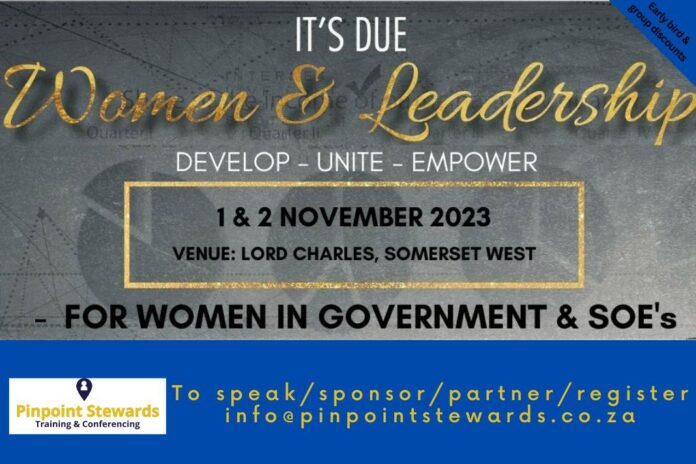 Every year women across Government and SOE's come together at this non-political platform with one goal in mind: Leadership for women. The it's DUE conference is vested in Developing, Uniting and Empowering leadership across National, Provincial and Local Government, equipping women to lead and engage with other decision makers.
Pinpoint Stewards together with their media partners will be profiling these elected women while ensuring equal reporting of women making a positive impact within Government and SOE's.
Name of event: Women Leadership in Government and SOE's
Location: Lord Charles Hotel, Somerset West, Cape Town
Dates and opening time: 1 & 2 November from 7:30am till 5pm
Venue: Lord Charles Hotel, Somerset West, Cape Town
Website: www.pinpointstewards.co.za
Email: info@pinpointstewards.co.za
Organisations speaking at the conference include leaders within:
Department of Public Works and Infrastructure RSA, Department of Social Development RSA, North West Provincial Treasury, Western Cape Provincial Parliament, South African Forestry Company SOC Ltd (SAFCOL), Transnet Port Terminal – Cape Town, Overberg District Municipality Provincial SWC Chair, SAPS, Survivor Exit Foundation NPC.
To participate as speaker/empowerment partner or sponsor, contact organisers Pinpoint Stewards: info@pinpointstewards.co.za
For more information, visit: https://pinpointstewards.co.za/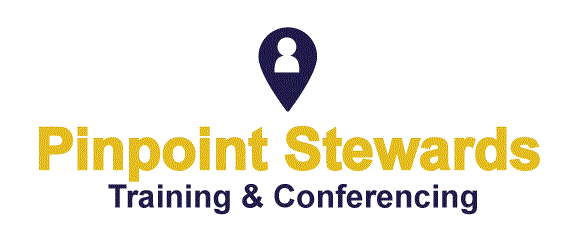 Who are we?
Pinpoint Stewards was born out of impossibilities (during Covid) to lead as entrepreneurs rather than follow. We started our own 100% women owned, Level 2 B-BBEE training and conferencing company. With over 20 years' experience in research, management and arranging onsite and online training and networking platforms.
---