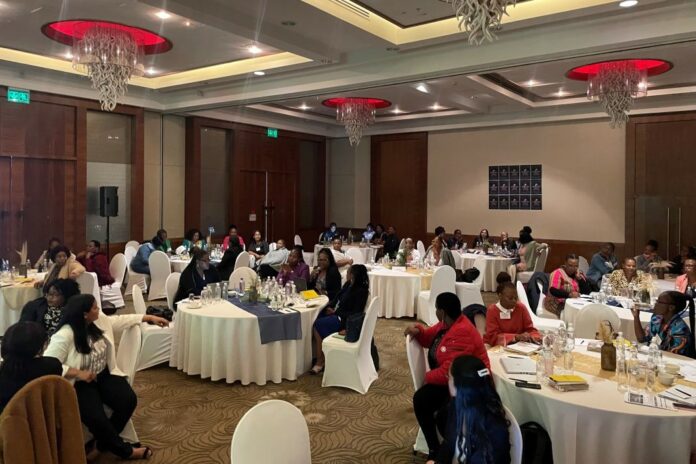 It has been proven that women make a work environment less authoritative and more cooperative, which in turn boost teamwork across the organisation and bring a new culture of collaboration to the workplace. It is also a known fact that most employees leave due to their direct managers. When managers get clear direction and cooperation from the top leadership, they in turn can also give visible goals to their department. And by including more women in the top structures, the public sector could build on retaining its workforce and work towards a new improved leadership culture.
The 3rd Annual Women & Leadership in Government and State Owned Enterprises, taking place on 1 and 2 November in Somerset West, will bring women leaders from all spheres of government together to share how they have maintained sound leadership and have given the needed support to their departmental teams.
Sudhira Sewsunker, co-founder, Pinpoint Stewards and organiser says: "We are inviting the Private Sector to invest in the leadership of the Public Sector by hosting a table at the two-day conference, showing their support to equip more women leaders to step up to the challenge and lead towards service delivery to the public." She adds: "Headlines are tainted with officials not leading with integrity but we have made it our mandate to find leadership who are making headlines for the right reason and with our media partners Polity and Global Africa Network we have been able to profile these leaders."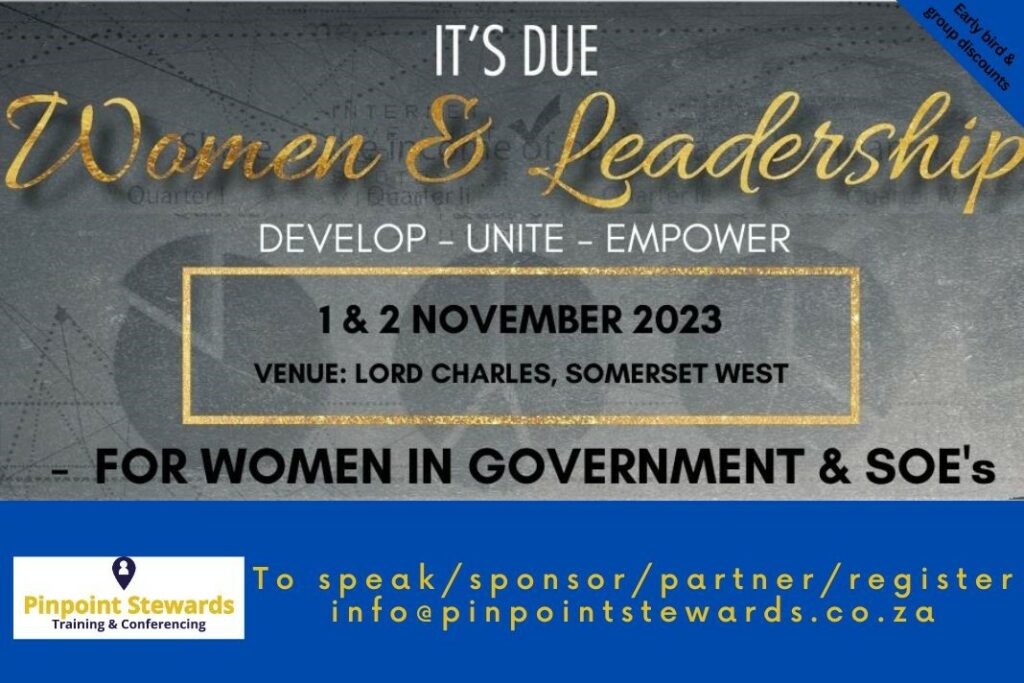 Selected women in leadership positions who will take to the podium during the two-day conference, include:
Honorable Bernice Swarts, Deputy Minister, Dept Of Public Works & Infrastructure, RSA, will be the keynote address and she will share the vision for economic transformation and inclusion of women through the delivery and rolling out of bulk infrastructure services. Adding to the call for more women to lead is South Africa's Shadow Minister for Social Development Bridget Masango, who will be deliberating on the massive contribution of women in all sectors and how they can change the narrative.
Lt Gen Khosi Senthumule, Divisional Commissioner Detective and Forensic ,Services (DDG), SAPS, will be presenting on becoming an effective government leader by knowing how to stay cool under pressure and tackle challenges head on. Deputy Executive Mayor, Overberg District Municipality and Provincial SWC Chair, Helen Coetzee, will provide a roadmap on taking charge of your career development when transitioning from colleague to leader.
Wendy Kaizer-Philander, Chief Whip, Western Cape Provincial Parliament, will share how she has made relationship building her key competency by connecting at all levels, and working through conflict to build a spirit of cooperation. Zuziwe Mjongile-Dumile, Technical Manager, Transnet Port Terminal – Cape Town, will be addressing what mentorship is and what it's not – towards shaping and uplifting more women into leadership roles. Building trust as a leader by giving clear direction towards a goal will be discussed by SAFCOL's, Christelle Faul Marais who is the Group Chief Risk Officer & Exco Member.
Grizelda Grootboom, Founder, Survivor Exit Foundation NPC, who is a survivor of human trafficking and UN recognised activist, will give a glimpse into the everyday sexual exploitation of women and children and how we can aid in the fight in ridding the world of this scourge. To support her cause, the organisers have once again selected the Survivor Exit Foundation and Salvation Army and as beneficiaries of the conference to support their efforts against human trafficking and sexual exploitation of women. A percentage of profits will be donated to each of these causes.
All registrations close on 13 October. 
Pinpoint Stewards are a 100% women owned, Level 2 B-BBEE company. To sponsor a table, speak or partner for the conference, contact info@pinpointstewards.co.za.
Visit https://pinpointstewards.co.za/ and join Pinpoint Stewards on LinkedIn.