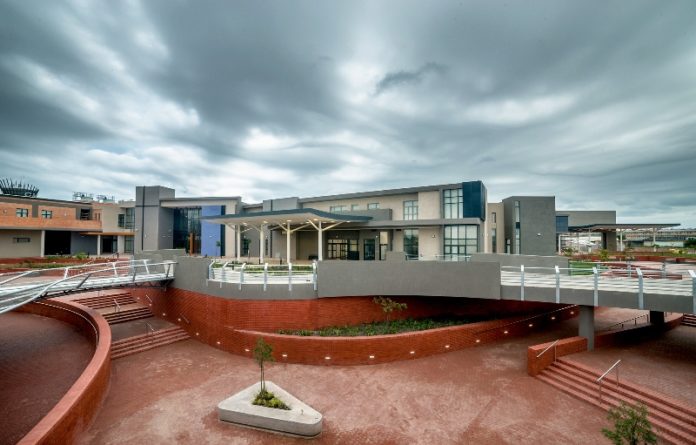 The Coega Development Corporation (CDC), developer and operator of the number-one Special Economic Zone (SEZ) on the African continent, namely the Coega SEZ, provides expertise in the fast and efficient delivery of minor and mega complex infrastructure development projects in South Africa and the rest of the African continent.
The CDC has a 20-year proven record in infrastructure development and facilities maintenance.
"We can assist all government departments to fast-track the implementation of their infrastructure projects, amid the coronavirus pandemic challenges, to stimulate the local economy, lift local SMMEs, and create job opportunities.
"We are the infrastructure implementing agency of choice in the country because of our cutting edge customised solutions, international best practices and methodology. Coega has ISO-certified systems and processes that guarantee the effective delivery of the projects within scope, time and budget. We can even save our clients money through our project accounting solutions. Our record of unqualified audit opinion by the Auditor General of South Africa on our projects speak for itself," said Dr Ayanda Vilakazi, CDC's Head of Marketing, Brand and Communications.
The CDC's Infrastructure Project Management Services include:
Project methodology and system.
Development of reporting and monitoring services.
Stakeholder analysis and engagement programmes.
Integrated planning and budgeting.
Development of business plans.
Procurement of service providers and required equipment.
On-the-job training and contractor development.
Human capital solutions.
Post-implementation monitoring and facilities maintenance.
The CDC's infrastructure project expertise and strategic solutions are utilised by various government departments and the private sector, locally and in the rest of the African continent.
Our clients include, among others, the Eastern Cape and KwaZulu-Natal Departments of Basic Education, Eastern Cape and National Departments of Public Works and Infrastructure, and National and Eastern Cape Departments of Health.
Furthermore, the CDC has worked with other clients outside of these departments to fast-track the implementation of their projects. These include, among others, the Mpumalanga Economic Growth Agency (MEGA), Northern Cape Development Agency (NCEDA) and Richards Bay SEZ.
On the African continent, the CDC is taking full advantage of inter-Africa trade, which has been made possible by the signing of the African Continental Free Trade Area (AfCFTA) agreement by African countries to promote greater economic integration across the continent.
To this end, the CDC's International Business under Coega Africa Programme is managing the implementation of infrastructure projects in Zimbabwe, Central African Republic and Cameroon, among other countries.
---

For more information on the CDC's Project Management Services, please contact our expert in Infrastructure Project Management:
Pretoria Office: 
Tel: +27 12 451 8300