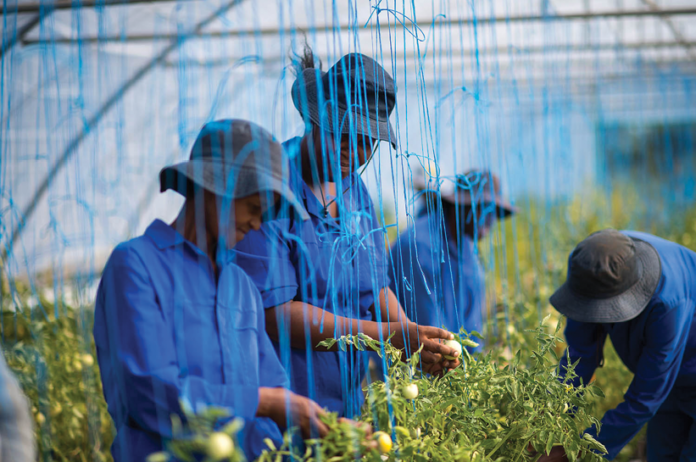 By Casper Badenhorst, Chief Operations Officer, Pilanesberg Platinum Mines
Despite facing a tough economic period, the mining sector continues to play an important role in our economy and still has the potential to make a significant impact in the socio-economic development of our country.
We trust the upswing experienced in 2019 will spill over into 2020 and reclaim profitability in the industry. Pilanesberg Platinum Mines is cautiously optimistic; a productive 2020 will support the continuation of our plans to expand mining operations thus increasing our staff component and benefitting the communities in which we operate.
As a growing mine, we are proud that we sustained production in a constrained environment, ensuring continued contribution towards the social and economic development of our wider community. As we enter a new decade, I reminisce on our achievements. In 2019, we purposefully held ourselves accountable to our core values of zero harm, upliftment and innovation.
Our specific focus on zero harm resulted in no fatalities. In fact, because of our commitment to the safety of our people, we wrapped up this past decade with over 5 million fatality-free shifts.
In addition, our efforts in uplifting our female employees, has gained some traction. Tebogo Metsileng was nominated in the mining category for the Women's Lifestyle Award. Tebogo, a Lab Technician, has been recognised for her community service as a PPM Wellness Team Member and for her contribution as a Lab Technician.
She has also been recognised for her motivation of the youth in her community, making her a worthy recipient of the 2019 Women Lifestyle Award. This recognition will pave the way for many women in this industry.
Furthermore, our commitment to reduce our impact on the environment remains a core focus. We have taken innovative steps towards decreasing our negative impact on the environment, including the termination of polystyrene packaging in our canteens.
We will continuously strive to improve the lives of our people, our immediate communities; and protect the environment, as we contribute to the growth and transformation of this sector. Over and above our operational accomplishments, I am proud of what we have achieved in our respective communities. Our top three achievements include:
Supporting small businesses
In creating a meaningful impact in our communities, we realised that supporting small businesses is critical. The 'Community Crusher' which started as a non-profit project is now proving its potential to be a fully-fledged business, rendering a service to most of our building projects.
Most importantly, 14 community members are employed in this project, of which 64% are women – securing future female community leaders!
Furthermore, the ongoing support of the relocated farmers is anchored in our mission to train, develop skills and build capacity of the small-scale subsistence livestock keeper; and grow them to become sustainable and independent commercial farmers.
To this end, a professional Extension Officer has been allocated to service and capacitate them and all the basic farming support infrastructure has been set up.
Educating the youth
Education is important for our youth, who are the real bastions of tomorrow. Maths and Science are key tools to understand, analyse and impact local communities. We assisted over 200 students with their studies through a Saturday school programme.
As a result, the 2019 academic results have improved significantly from a pass rate of 40% to 80% providing more opportunities to these learners.
Enabling economic development in communities
As part of our contribution to socio-economic development in the Moses Kotane Local Municipality and the Bakgatla Ba Kgafela, our conviction is that infrastructure interventions can play a major role in enabling and catalysing economic development.
Consequently, we have concluded construction of Legkraal-Bofule paving and phase one of the Motlhabe-Ngweding roads. This will enable village to village connectivity and access, with subsequent boosting of the economies of the affected areas.
To secure a sustainable and productive mine is not only about our employees' jobs, but it is also about the impact that these jobs and our operations have on our people.
As a mine, we are constantly reminded that the future is a legacy in the making and the best tomorrow for all, relies on the crucial decisions we make today.