In 2021 Glencore Ferroalloys partnered with the Imbumba Foundation with the aim of keeping young girls at school through sanitary pad donations. The partnership was sparked by the alarming rate of young girls who miss school due to a lack of access to sanitary pads. Since the partnership, over 500 000 sanitary pads were handed over to more than 10 000 girls at 57 local schools in the Limpopo and North West Provinces.
On 5 May 2022, Glencore and the Imbumba Foundation kick started the second year of their partnership by distributing over 40 000 sanitary pads to more than 800 girls at the Bakwena and Charora Secondary Schools in the North West Province.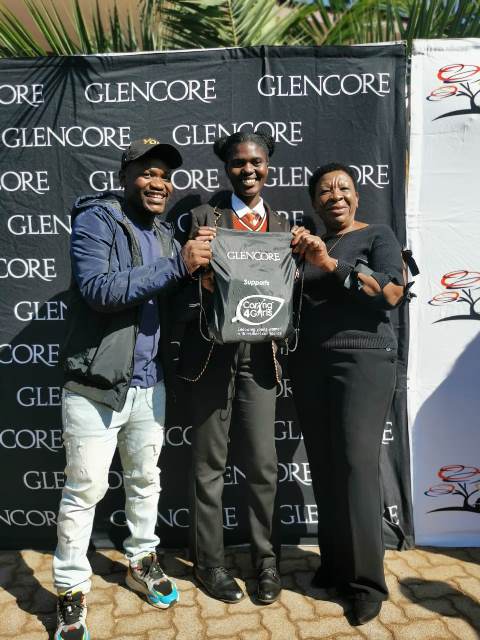 "At Glencore we pride ourselves in being of service to our communities and today is a day of celebration for us all as we embark on this journey of fighting sanitary pad poverty in our local schools. Young women need to be protected but more than that, young women deserve a fair chance to an uninterrupted school experience so that they can work towards achieving their dreams. That's really what this whole partnership is about, and I want to thank Imbumba for walking with us on this journey because I know this support goes a long way in making a real change," said Enterprise and Supplier Development Superintendent for Glencore Ferroalloys, Charlin Ntuli.
The two organisations found great synergy in their commitment to making a difference in South African communities. Imbumba, which established their Caring4Girls programme in 2012 has empowered over 1.5 million girls across South Africa and share the same values as Glencore which continue to work closely with their local communities in order to roll out initiatives and programmes that directly respond to their needs.
"As we embark on our second year of partnership, we are sincerely appreciative to Glencore. It is through such collaborative efforts that we ensure that girls, regardless of race and status have an equal opportunity to strive for excellence when it comes to their educational needs. I have been passionate about this initiative for many years and it has been amazing to see how it has grown due to the support we've been receiving. We look forward to continue bringing about social change and upliftment to those who need it most," said Mr Richard Mabaso, Founder and CEO of the Imbumba Foundation.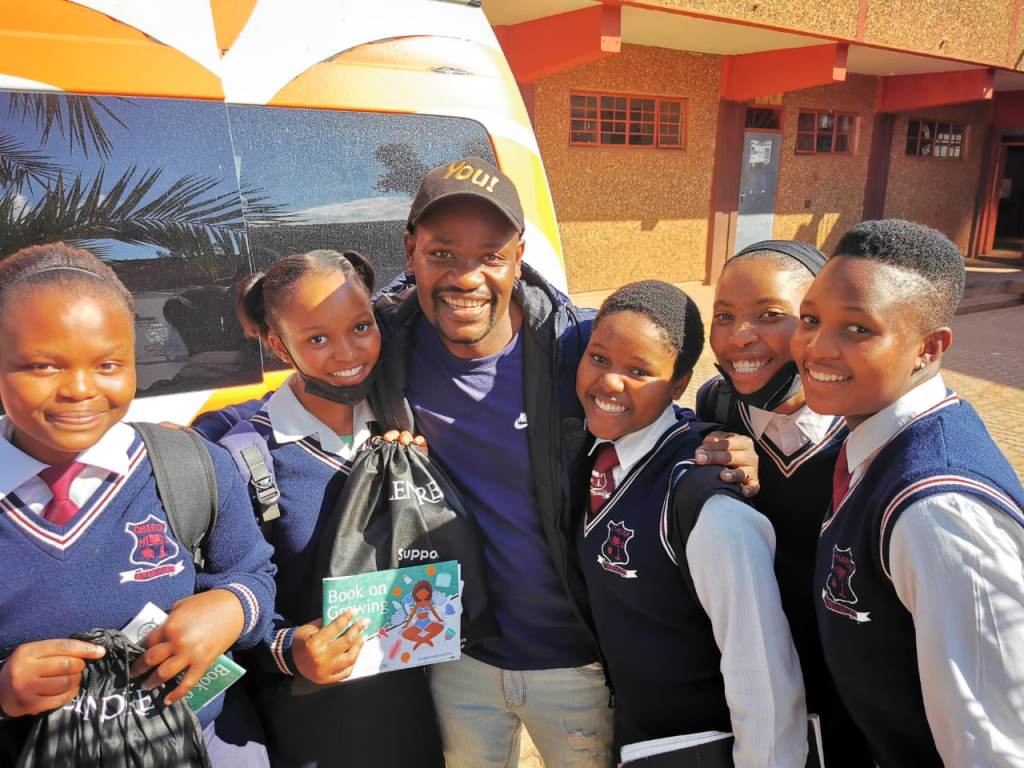 In addition to these donations, Glencore has also made a nurse available to help educate the girls on menstrual hygiene and puberty as required. Reading material educating teenagers on puberty, menstrual cycles and how to use sanitary pads were also made available to the young girls.
Actor and TV Personality, Clement Maosa who is popularly known as "Kwaito" from the SABC 1 soap opera 'Skeem Saam', attended the handover to give some words of encouragement to the young girls.
"Coming from a rural area and school in Limpopo, we seldom had people visiting our school to motivate us and we didn't see a lot of successful people that we could look up to. I am here today as a testimony to show you all that a young person who comes from where you are right now can reach their dreams despite their background. Never let your surroundings discourage you, your future is in your hands. I am where I am today because I wanted to prove to myself and to those that came after me that it is possible," said Actor Clement Maosa.
Through this initiative and many others, Glencore continues to remain committed to creating progress together in their communities and beyond.