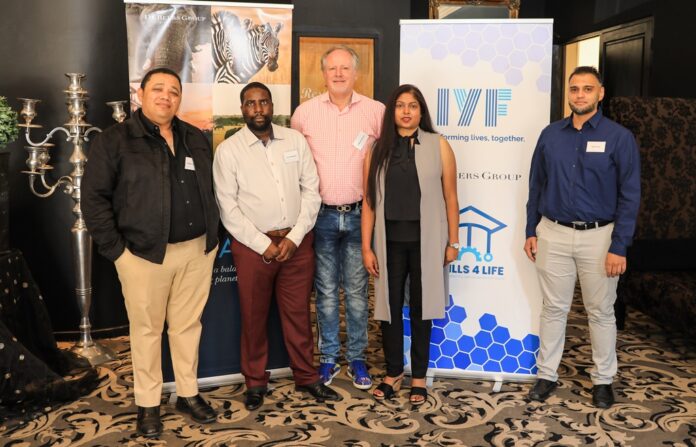 De Beers Group has partnered with IYF under its SA Skills for Life (S4L) programme which focuses on strengthening teaching and learning in the public TVET college system in the Capricorn and Vhembe Districts. On Friday, 19 November 2021, the partners held a workshop on Creating a Sustainable Economy in the Limpopo Province at the Fusion Boutique Hotel in Polokwane.
The purpose of the workshop was to initiate and activate sustainable economic growth and economic opportunities for the people of Limpopo through public and private partnerships by establishing a series of guided entrepreneurial programmes with communities at all levels, including Entrepreneurship, Job Skills, Financial and Critical Thinking skills.
S4L Programme Lead, Khalil Patel, who opened the event, emphasised the need for comprehensive stakeholder engagement through which all stakeholders, including public and private corporations, TVET colleges and communities unite under the common objective of improving economic outcomes for the youth.
Anusha Naicker, Country Director for IYF SA, in her organisational overview, stated: "A strong Technical, Vocational Education and Training (TVET) system is essential for economic growth and reducing youth unemployment, especially in the Limpopo Province.
IYF, who operates in South Africa under the auspices and supervision of the Department of Higher Education and Training (DHET), invited a group of noteworthy speakers to address workshop participants.
Speakers included Itumeleng Mogale, Social Performance Specialist from De Beers, as MC; implementing partners: Senisha Moonsamy from the Technology Innovation Agency (TIA), Dr Wynand Goosen and Patrick Mugumo of Infomage Rims Group (IRG) as well as Dr Lientjie van Rensburg from the National Institute for the Deaf (NID), and founder of the start-up Nosetsa Africa, Pontsho Moletsane, who shared their methodologies for working together to find new ways to upskill the youth of Limpopo. They also shared examples on how to develop networks and create employment opportunities within the public and private sectors, inclusive of persons with disabilities.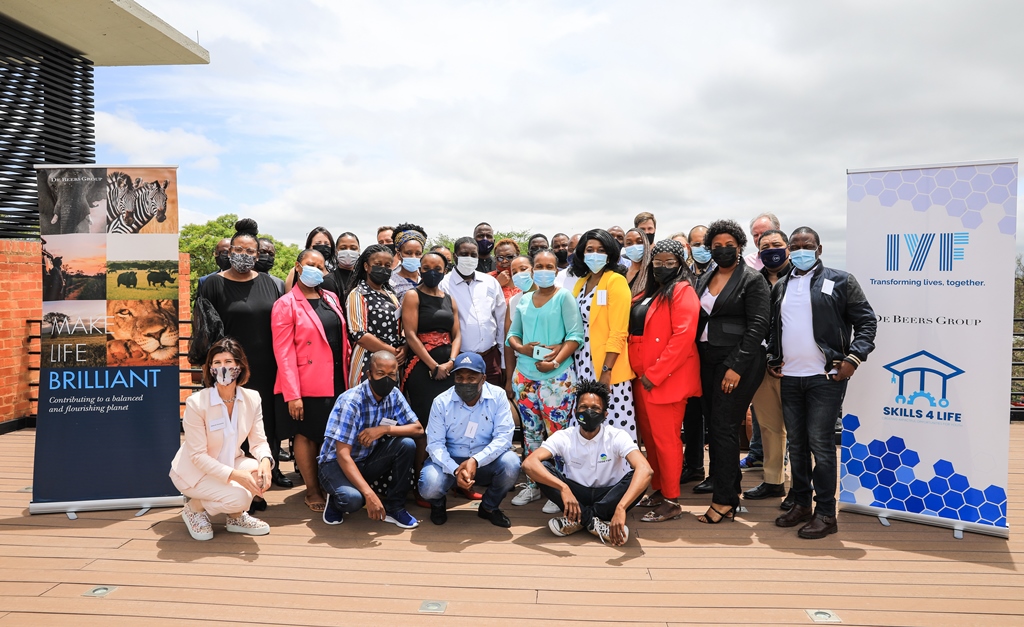 Gregory Petersen, Group Manager Socio Economic Development at De Beers Group, said: "We continue to explore innovative opportunities and partnerships to support the socio-economic growth of the communities in which we operate. The development of communities through entrepreneurship and skills enhancement is at the centre of our Building Forever sustainability strategy as we continue to strive to Make Life Brilliant for all our stakeholders.
---
About the International Youth Foundation
IYF® stands by, for, and with young people. Founded in 1990, IYF is a global non-profit with programs directly benefiting 7.7 million young people and operations spanning 100 countries so far. Together with local community-based organizations and a network of corporate, foundation, and multilateral partners, we connect young people with opportunities to transform their lives. www.iyfnet.org | www.iyfsa.org.za.
About De Beers Group
De Beers Group is a member of the Anglo American plc group. Established in 1888, De Beers Group is the world's leading diamond company with expertise in the exploration, mining and marketing of diamonds. Together with its joint venture partners, De Beers Group employs more than 20,000 people across the diamond pipeline and is the world's largest diamond producer by value, with mining operations in Botswana, Canada, Namibia and South Africa. As part of the company's operating philosophy, the people of De Beers Group are committed to 'Building Forever' by making a lasting contribution to the communities in which they live and work, and transforming natural resources into shared national wealth. For further information about De Beers Group, visit www.debeersgroup.com.